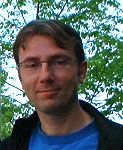 Alexandre Klementiev
aklement at gmail dot com

About Me
Since the end of 2018, I have been a Principal Applied Scientist at Amazon Search working to improve the search experience through extracting, modeling and summarizing subjective customer feedback and improving query spelling correction. For about 5 years prior to joining Search as an individual contributor, I was a Sr. Applied Science Manager leading a central NLP research team in the Core ML ogranization. Our work includes:
Machine translation for product text.
In partnership with AWS, launch and continuous improvement of Amazon Translate based on the Sockeye framework and a training automation system both of which built by the team.
Customer review moderation and ranking.
Literary text understanding for book recommendation.
Launch of the Amazon Research Awards program.
Before joining Amazon in 2013, I was a postdoc at the Saarland University
MMCI Cluster of Excellence
working with
Ivan Titov
. Our project on inducing multilingual semantic representations received a
Google research award
. Before joining Ivan's group in July 2011 I was a postdoctoral fellow at the Johns Hopkins University
Center for Language and Speech Processing
working with
Chris Callison-Burch
.
I received my Ph.D. in Computer Science in late 2009 from the University of Illinois at Urbana Champaign under
Dan Roth
. I spent two summers (in 2006 and 2007) as a intern at
Microsoft Research Redmond
working with
Michael Gamon
.
My research interests are machine learning and natural language processing. More specifically, I am interested in weakly supervised learning problems in NLP, computational semantics, and machine translation (particularly, for low resource languages).
Please, see my
CV
for more details.
Publications
2019

---

Inducing Document Structure for Aspect-based Summarization
L. Frermann and A. Klementiev
The 57th Annual Meeting of the Association for Computational Linguistics (ACL). Florence, Italy 2019.
[ abstract | bib ]

2012

---

2011

---

2010

---

Transliterating From All Languages
A. Irvine, C. Callison-Burch, and A. Klementiev
Association for Machine Translation in the Americas (AMTA). Denver, USA, October 2010.
[ abstract | bib ]


Using Mechanical Turk to Annotate Lexicons for Less Commonly Used Languages
A. Irvine and A. Klementiev
NAACL Workshop on Creating Speech and Language Data With Amazon's Mechanical Turk. Los Angeles, USA, June 2010.


Unsupervised Aggregation for Classification Problems with Large Numbers of Categories
I. Titov, A. Klementiev, K. Small, and D. Roth
Thirteenth International Conference on Artificial Intelligence and Statistics (AISTATS). Sardegna, Italy, May 2010.



2009

---

2008

---

2007

---

2006

---

2005

---
Teaching